"We are what we repeatedly do. Excellence therefore is not an act but a habit." Aristotle (Greek philosopher and polymath)
Welcome to Year 6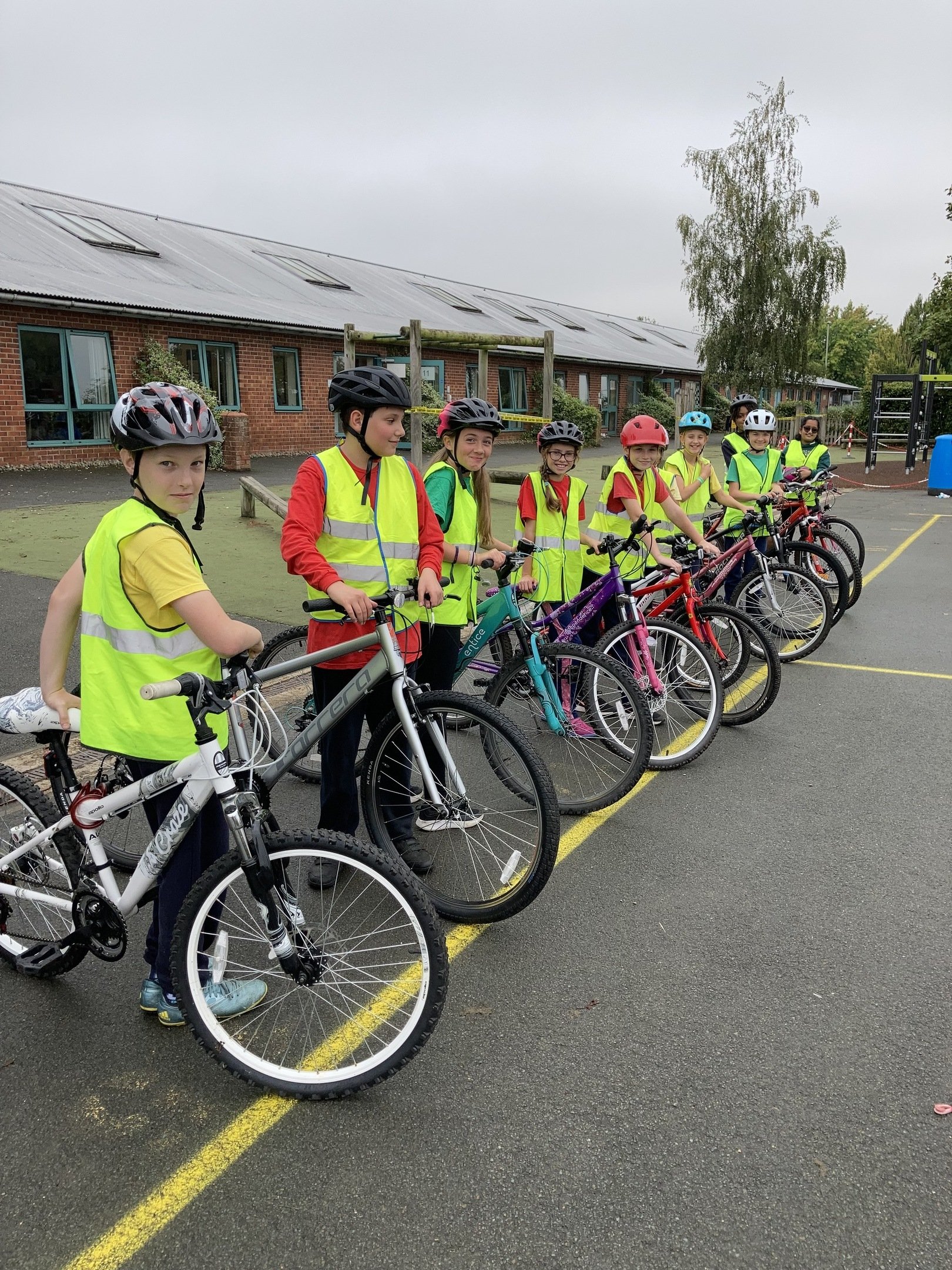 Term 1 saw a fantastic and successful transition to year 6 by all children. Children enjoyed learning about the UN RIghts of the Child and writing their own speech about their chosen right. Year 6 also enjoyed: exploring the Forest School area and creating their own version of Van Gogh's, 'Starry Night'; finding out more about animals including humans in relation to the circulatory system and the effect of drugs, alcohol and exercise on the body and learning more about the ballet and music of 'Firebird' by Stravinsky. As you know, this is a very important year for your child and we will all be working together to make it an enjoyable and successful experience.
Our topic for Term 2 is, 'Our Changing World' - the children will be learning about climate change and what they can do to change things to make the world a better place. In Science, children will be learning about evolution and inheritance, building on their learning of classification from Year 4. Within the first few weeks, the children will be given Learning Organisers for their science and geography lessons. These contain the key knowledge, skills and understanding that the children will gain during these topics. We are hoping this provides a useful aid for your discussions at home and may help you in supporting your child with their learning.
Big Ideas: Change, Environment and Responsibility
Inspirational people we will be looking at include:
Mahatma Gandhi -politician and social activist
Ade Adepitan - wheelchair basketball player and television presenter
Greta Thunberg - climate change activist
Barrack Obama - 44th president of the USA
David Attenborough - English broadcaster, writer and naturalist
Boyan Slat - ocean clean-up entrepreneur
Year 6 Curriculum Letters:
Term 6
Year 6 Learning Organisers:
Term 2
Evolution - How do things change? (Science) / Our Changing World (Geography)

Term 3
Light (Science) / Thinking Outside the Box (History)
Term 4
The Shang Dynasty of China (History) / Classification (Science)
Term 5
Electricity

Term 6
How can I support my child?
Work is set weekly on a Monday morning with a variety of assignments and tasks. Year 6 children can access these through their school email account on google classroom. All children have been shown how to use this.
Numbots -Children use their same log-in details as for TTRS.
https://whiterosemaths.com/homelearning/year-6/ You can watch the powerpoint, complete the sheet and check the answers yourself. Don't worry about printing the sheets just copy the questions into your book or onto paper.
Literacy
Re-write the parable of 'The Good Samaritan' as a modern day tale using Google Docs. Including speech and description of characters and/or settings. Watch https://www.bbc.co.uk/programmes/p065hw17 as an example of a modern day re-telling of the story.
Maths
Watch the live lessons using this link:
http://www.iseemaths.com/home-lessons/
And they can also work on the maths problem Five coins from ENrich I will set challenges and what of questions to extend this further. see attached
History
Research the Battle of Hastings and present information in Google Slides. Suggested links:
https://www.bbc.co.uk/teach/class-clips-video/story-of-britain-the-normans-animation/z4xjmfr
https://www.bbc.co.uk/bitesize/topics/ztyr9j6/articles/z3s9j6f
Art Task
Look at the file attached about the work of Keith Haring - complete your own research into this artist and then create a one page document explaining how he works, with examples. You can then have a go at working in his style in any way you choose - I suggest NOT graffitiing any walls just use paper.
As well as this keep reading, use TTRS, check out the Body Coach you tube channel: https://www.youtube.com/channel/UCAxW1XT0iEJo0TYlRfn6rYQ
and use reading buddy.